Shawn Cosner, Charlotte Agenda
(Note: Shawn is the owner of Third Rock Events, a full-service events production company specializing in festivals for city governments and fundraisers for nonprofits, but also produces corporate, social and political events. This story was originally published in 6/17 and has been updated).
Here's insider knowledge on the top 10 best apartment pools based on views of the city, pool side amenities and city location.
Pool season is well off into its peak. I know you're anxious to get a tan on by the coolest pools in the city.
Below are our top ranking pools where we have hosted events for their residents.
---
Silos South End
This community is widely known for their open, resort-style pool featuring the most poolside cabanas and extended rays of sun.
Surrounding the pool are two fire pits, bocce ball area, outdoor speakers and grills. The Silos developers were smart by keeping the buildings away from the pool area to ensure shadowless Carolina blue sky days.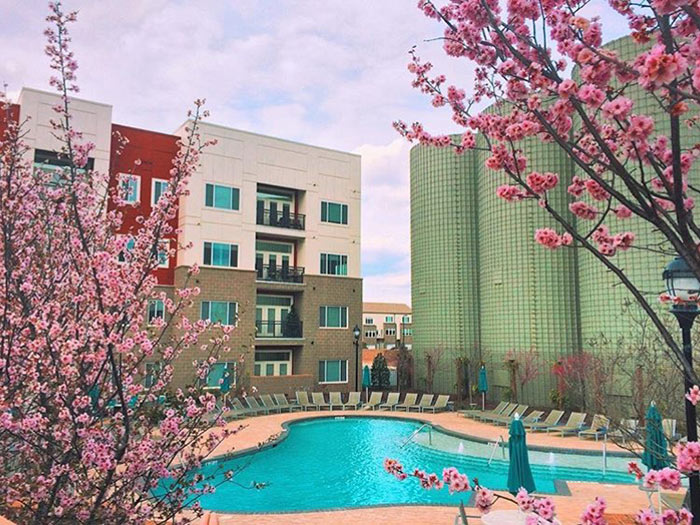 131 Poindexter Drive
Web | Facebook | Instagram | Twitter
---
Ascent Uptown
It's not a huge pool, but the views of BB&T Ballpark and Romare Bearden are incredible.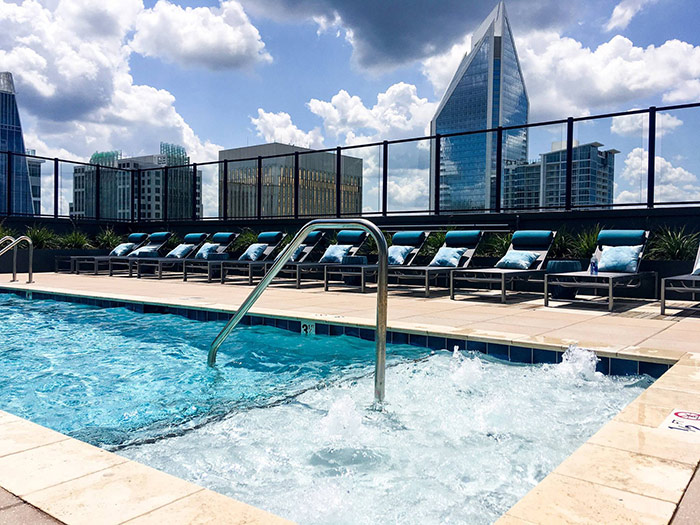 225 S. Poplar Street
Web | Facebook | Instagram
---
---
The Encore SouthPark
The rooftop pool has stunning views of Charlotte and Uptown. Some residents describe the view as "Central Park" due to the beautiful North Carolina trees found between the pool's edge and Uptown view.
This is also the only community we have discovered with a steam room and a sauna located on the same floor.
6205 Morrison Boulevard
Web | Facebook | Instagram | Twitter
---
Museum Tower
The heated salt water pool is surrounded by an ice bar, TVs, lounge chairs and cabanas (both first come, first serve and rentable) and an 8-foot glass wall for uninterrupted views of the city – namely, the Duke Energy Center, which feels close enough to touch.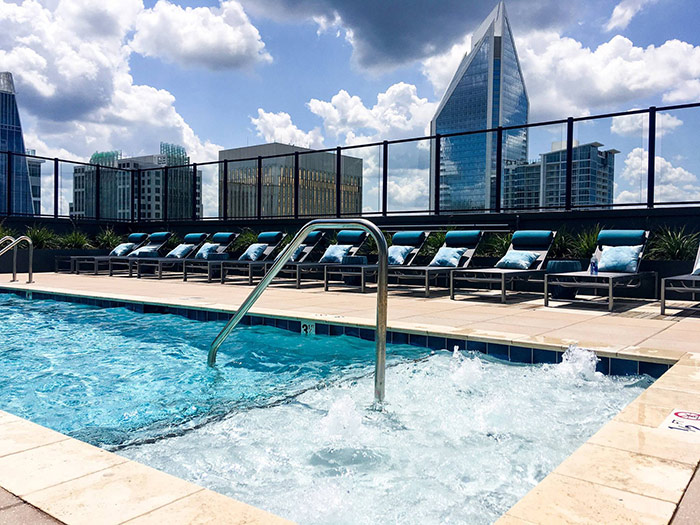 [Agenda story: Luxury high-rise Museum Tower now open on top of the Mint. See the view from the 43rd floor (video)]
---
This article was originally posted in the Charlotte Agenda.