Andrew Dunn, Charlotte Agenda
Noble Smoke will be opening in spring 2019 on Freedom Drive.
The new barbecue restaurant is the brainchild of Jim Noble, the restaurateur behind Rooster's Wood-Fired Kitchen and King's Kitchen.
With Rooster's, he's already burning more wood on a daily basis than most barbecue joints. Noble has also tuned up his barbecue skills over the past few years with a mobile operation with the same name.
Here are 3 renderings of what it will look like.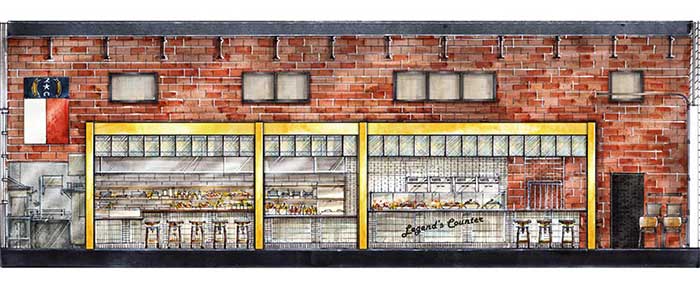 This article was originally posted in the Charlotte Agenda.