Ted Williams, Charlotte Agenda
This guide is proudly presented by Northwood Ravin. At a Northwood Ravin signature community, you can expect the highest standard of customer service, resident care and professional management. (Highlighted below are some of our projects that Ted Williams mentions in the article).
Best for amenities and location
Location: 131 Poindexter Drive
Total apartment units: 390, built in 2013
Why it stands out:
Largest property in South End, with a wide variety of unit types, including town homes, apartments, flats spread across a total of 10 separate buildings on 10 acres
Surface parking means no hassles pulling into/out of parking deck
Outdoor community area includes pool, bocce court, dog park and dog grooming station
Bonus points for preserving the historic silos, an homage to the neighborhood's industrial roots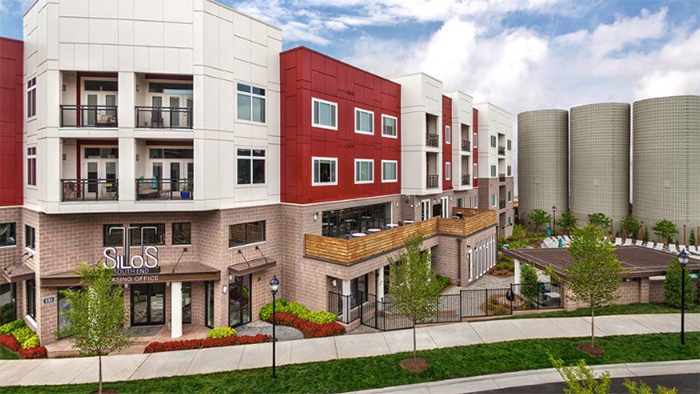 Via Facebook along with cover photo of this story
---
Best for urban location
Location: 1750 Camden Road
Total apartment units: 323, built in 2014
Why it stands out:
Steps away from all of South End (above Blaze Pizza)
Close to Light Rail
via Facebook
---
Best walkability
Location: 808 Hawthorne Lane
Total apartment units: 237, built in 2012
Why it stands out:
Central location with a short walk to essentially everything in the neighborhood
Full suite of community amenities including pool, clubhouse, fitness center, dog park
Easy access to both Central Avenue and Hawthorne Lane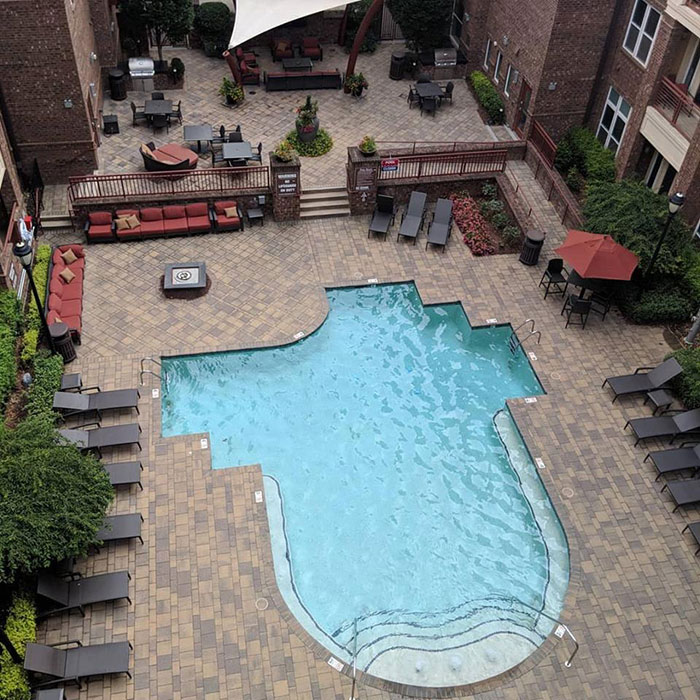 via Facebook
---
Location: 225 S. Poplar St.
Total apartment units: 300, built in 2017
Why it stands out:
Top-notch rooftop amenities include a saltwater pool, penthouse lounge with a bar and a fitness center with high-tech equipment
Rooftop fire pit and entertainment space with lounge seating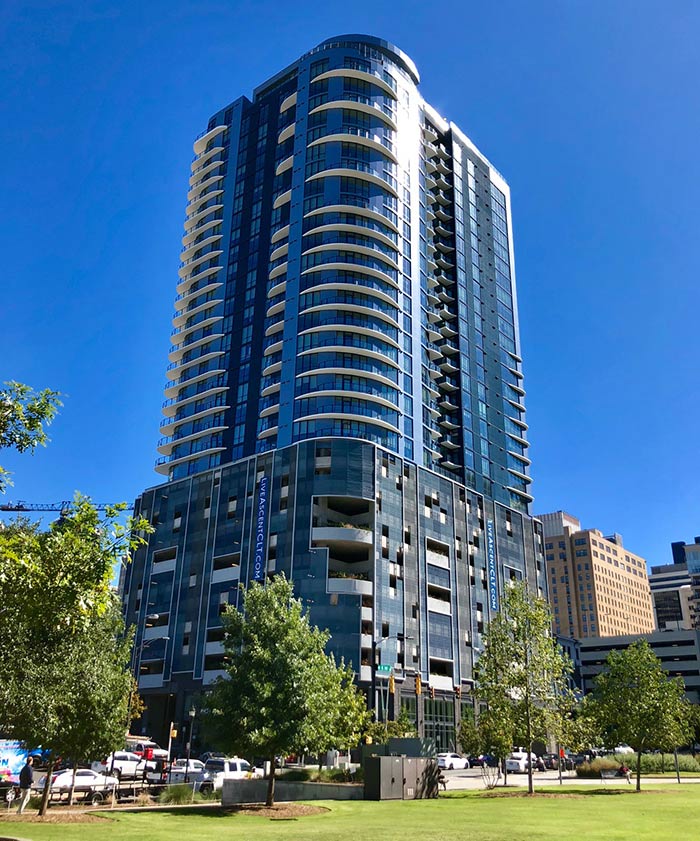 ---
Location: 525 S. Church St.
Total apartment units: 395, built in 2016
Why it stands out:
Unobstructed view of and walking distance to the Panther's Stadium
24-hour concierge to take care of any needs, at any time
A cycling studio and yoga room, in addition to the fitness center
---
Location: 2901 N. Davidson St.
Total apartment units: 241, built in 2016
Why it stands out:
Entertaining area with billiards, foosball and catering kitchen
Industrial inspired finishes, garage doors that open up to courtyard, graffiti art throughout
---
Location: 345 Sharon Township Lane
Total apartment units: 369, built in 2018
Agenda guide: Apartment hunting? Go inside Inspire SouthPark
Why it stands out:
Unit features: soft-close cabinets, a wine cooler, ceiling fans, a cable data port on every wall (so you can pick exactly where you want your TV) and a clean interior design
Units can face either the quiet green space or Junior-Olympic-sized salt water pool
Full spa area with mani/pedi chairs, a massage table and full locker room
The gym is fully equipped with WellBeats and they plan on having instructors teach regular spin and yoga classes
For your furry friends, an in-house doggie daycare (run by The Waggle Company), dog park and dog grooming spa
Underground loading dock to make moving in a breeze
Right next to Yafo, Sabor, Earth Fare and Tandur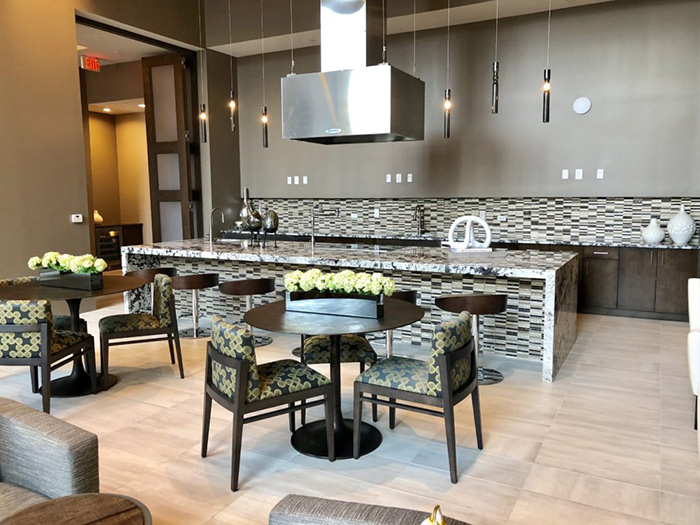 ---
Location: 6205 Morrison Blvd.
Constructed: 2016
Total apartment units: 28
Why it stands out:
Short walk to SouthPark mall, Bricktop's and Paco's Tacos and Legion Brewing SouthPark
Rooftop lounge with pool, billiards, grills and a clubroom
A guest suite available for visitors
Some units offer a built-in wine fridge
This article was originally posted in the Charlotte Agenda.